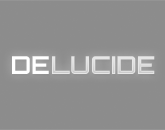 Sorry for not posting more lately, but the last weeks have been quite bussy for me. My new publishing house Rodenburg Verlag (www.rodenburg-verlag.de) takes a lot of attention. I feel very glad, that my book is receiced so well. Many thanks to all readers and supporters!
Beside this I have been to several events and conferences lately. Starting with the animago award in Potsdam, near Berlin, the CINEMA 4D day in Vienna,Austria and the 3D Network meeting in Duesseldorf. Often combined with trainings and speaches. I really get used to it. It's so much fun to meet C4D users everywhere and to give informations to users of other 3D packages to help them make the right software decisions.
Just to let you know how things are going. Hope to see you soon in person at some other 3D event or at some training. Just ask me for courses, locations and offers.