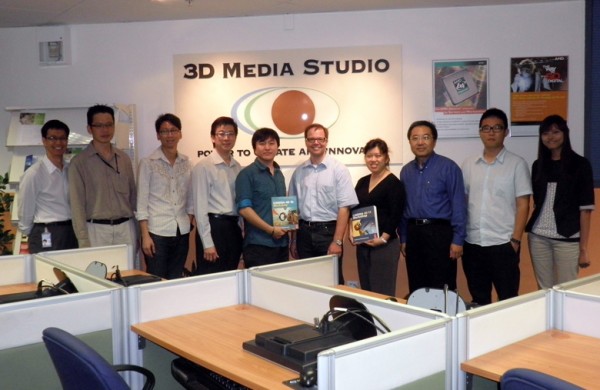 Visiting IDC Asia at Temasek Polytechnic, Singapore
During my stay in Singapore I also took the chance to visit the IDC Asia Training Center at Temasek Polytechnic.
During the last years, Mr Vincent Ong and his staff built a very active center for 3D interactive digital media solutions and also offers trainig courses for various software tools. I am glad to be able to support them by offering contacts in Europe and bringing in my CINEMA 4D background.
The taken photo shows me within some of the kind employees beside  Jasmine Tan (Director of IM INNOVATIONS, 4. person from right) and Vincent Ong (Managing Director of IM INNOVATIONS, 3. person from right) .
Thanks again for that informative and pleasant meeting in Sigapore.