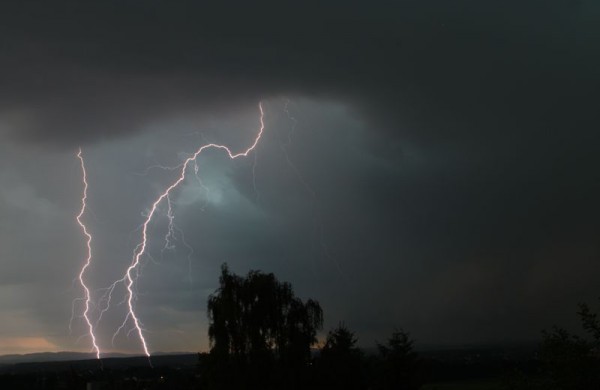 Summer thunderstorm
What a strange summer this year.
First we had quite a nice April/May, then a cloudy and rainy June/July.
Now it alrady seems we have to prepare for autumn. Here is one of the thunderstorm photos I took some days before…
-> Update: Added another thunderstorm photo. This time I was lucky to catch a buch of strickes in one photo.